PayPal Phishing Scam
September 14, 2022
There is a new PayPal-related scam in which an invoice is sent via PayPal.com to trick you into calling a fake number.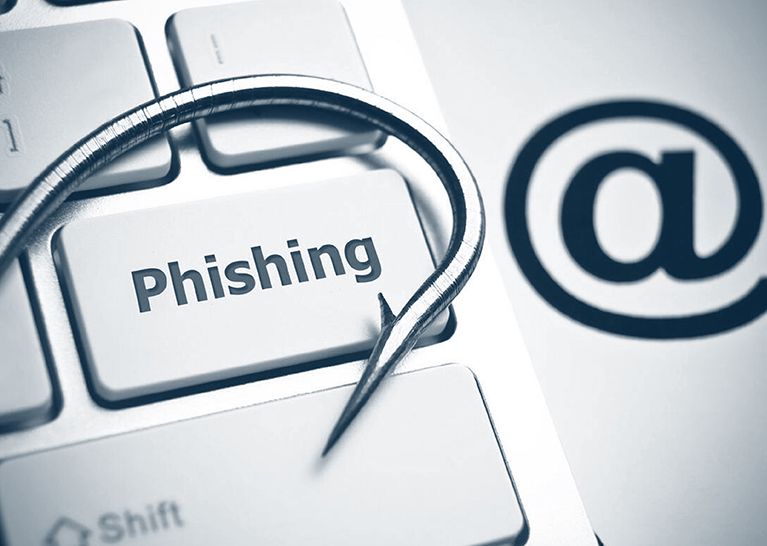 There is a new PayPal-related scam in which an invoice is sent via PayPal.com to trick you into calling a fake number. The emails — which come from Paypal.com and include a link at Paypal.com that displays an invoice for the supposed transaction — state that your account is about to be charged hundreds of dollars.
This is what the phishing email looks like: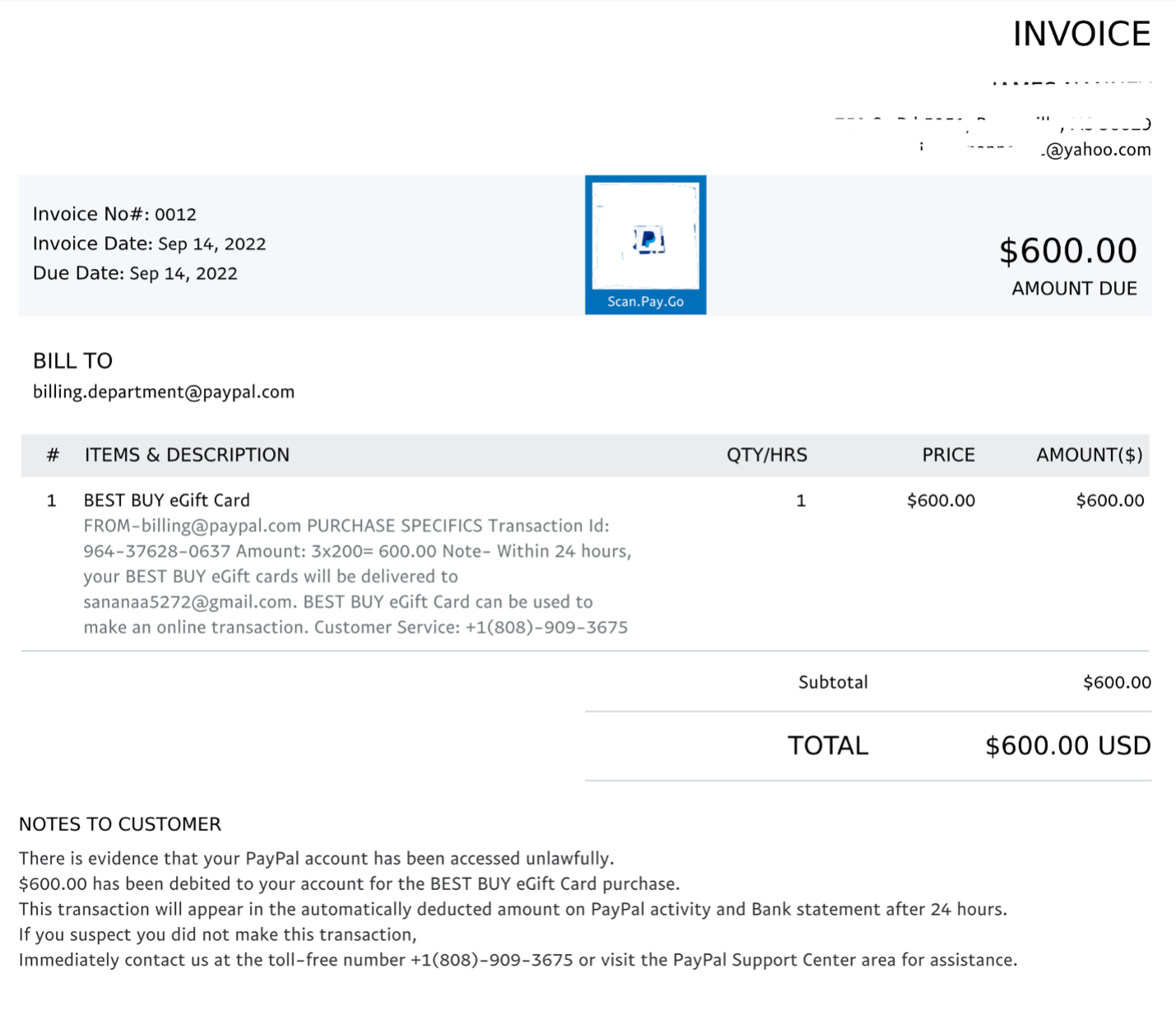 In the NOTES TO CUSTOMER, the scammers urge you to call the toll-free number listed to dispute the transaction. That number is not legit. If you call, you will be assisted by a generic "customer service" agent (who will not identify himself as PayPal who will ask you to visit a site called globalquicksupport[.]com and download a remote administration tool. Once this is done, the scammers will have access to your entire computer and online life.
This scam will probably succeed at tricking many people, especially since both the email and invoice are sent through PayPal's systems. The invoices appear to have been sent from a compromised or fraudulent PayPal Business account, which allows users to send invoices like the one shown above. Details of this scam were shared with PayPal's anti-abuse (phishing@paypal.com) and media relations teams.
Cybercriminals will never stop trying to scam you. But there are some steps you can take to protect yourself against future PayPal (or any other) scams:
Never click on any links or attachments or respond to any unexpected messages from PayPal. Instead, reach out to PayPal directly to confirm that the message is real.
Never log in to your PayPal account through a link that is shared with you via email, text message or other means. Instead, log in directly from your web browser or app.
Rather than calling a phone number that has been provided to you in a message from PayPal, contact PayPal directly by looking up its publicly listed phone number.
Never share your account information, including passwords, bank account or payment card information, by email or over the phone.
---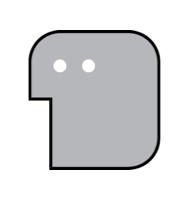 Paula is co-founder and COO at Beta Brain. She drives the company's vision and strategy as it grows and expands its products and service offerings. She received her engineering degree from Universidad Simón Bolívar in Caracas and her MBA from Duke University and worked for large corporations like Ernst & Young and FedEx before becoming a founder at Beta Brain. She is not a member of the submarine-race watching club and, quite frankly, finds the whole thing randomly suspicious.